The Flat Culture in Kerala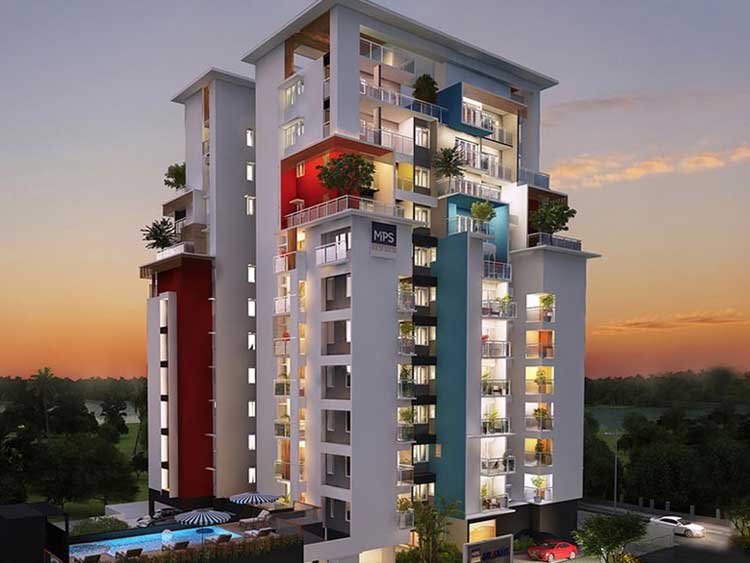 Mathew Vachaparambil:

Due to the limitation of land availability, especially in Kerala the real estate sector shifted to the concept of flat. In Kerala the availability of land for construction purposes are reducing day by day by the new rules and regulations from the Government. CRZ, Wet land issue all matters.
When the concept of the flat rolled in, people have much delicacy to imbibe that concept but later the trends have changed and the flats system became a common phenomena all over the world. The housing need is increasing day by day and the new generation is investing in housing projects utilizing the lending scheme of various financial Institutions. Most of the wealthy people are buying flats to get rental income.

If we take into consideration of the progress of the growth in the number of flats, we can see the city of Kochi -Cochin has surpassed all other cities in Kerala, Major other cities of Kerala next to Kochi are Thiruvananthapuram, Kozhikode and Thrissur etc. Even now the small cities in Kerala are also showing these trends.

In Kochi – Cochin is concerned, almost all the major builders started their ventures. Important among them are Tata Realities, DLFgroup, Prestige Group, Asset homes, Abad builders, Skyline builders, SFS home, Shyam dynamics, Mather builders, Olive builders ,Noel etc.

On analysis of flat concept we can equate to the group living culture which are our ancestors had much centuries ago, it was a township where in all our needs were met. It was a self contained society. Now some major builders are concentrating on Big community projects with all the amenities like shiopping complexes, Cine Houses, etc.

Like in any other business field there are number of builders have stepped in this field The belief/ confidence of investors in the flat investment has slightly eroded in recent times There are n number of reasons . However I am pointing & confining only two factors.

1. Some of builders could not finish their projects due to improper utilization of funds and thereto

2. Some of the builders do complete their projects on time, however with the use inferior quality materials after a period of few season such structures are getting into a filthy/ dilapidated condition.

This is an area of much concern. These type of activities are hindering the growth in this sector . Even though there are rules and regulations to this effect to check these tendencies, still some are finding loop holes in these.

Effective and clear rules have to be framed & implemented to avoid from these situations which will ultimately bring this sector to a better, confident & brighter position.

Like in urban areas availability of land in rural area are also in a bleak position. However the infrastructural development like roads, transportation and other movements facilities Etc made in the rural areas especially in the satellite towns paved the way for growth of flat culture.

If the present trends continues the flat culture will get surely will get a good momentum in such rural areas within a short spell of time.